SPRING 2023 INFO-EVE
DOW CENTRE
SHELL THEATRE
WEDNESDAY APRIL 12
____________________________
Join Life in the Heartland for a special in- person event featuring industry updates from companies and projects in Alberta's Industrial Heartland.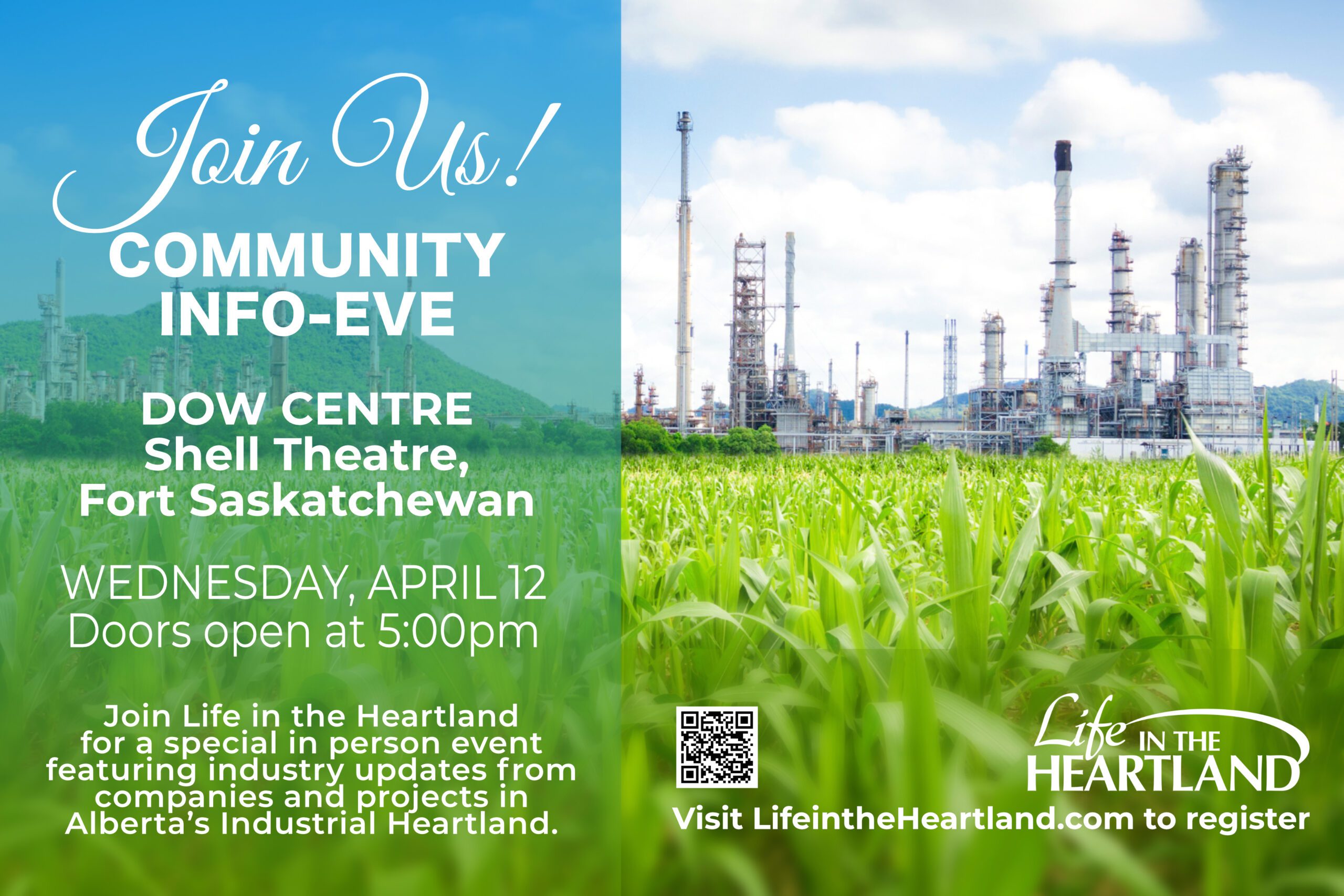 Regional Advisory Committee
Life in the Heartland hosted its inaugural Regional Advisory Committee meeting on November 3 and are still looking for engaged residents to volunteer as a public member. This committee facilitates direct two-way dialogue between residents and industry companies on topics of importance in the region. Public members will serve a three-year term and attend two meetings per year. No industry background is needed, and we encourage anyone who is interested to apply. Whether you work in healthcare, emergency response, administration, are a business owner, or a high school student – we want to hear from you! Heartland residents who wish to apply can submit a letter of interest to the Community Engagement Director at info@lifeintheheartland.com.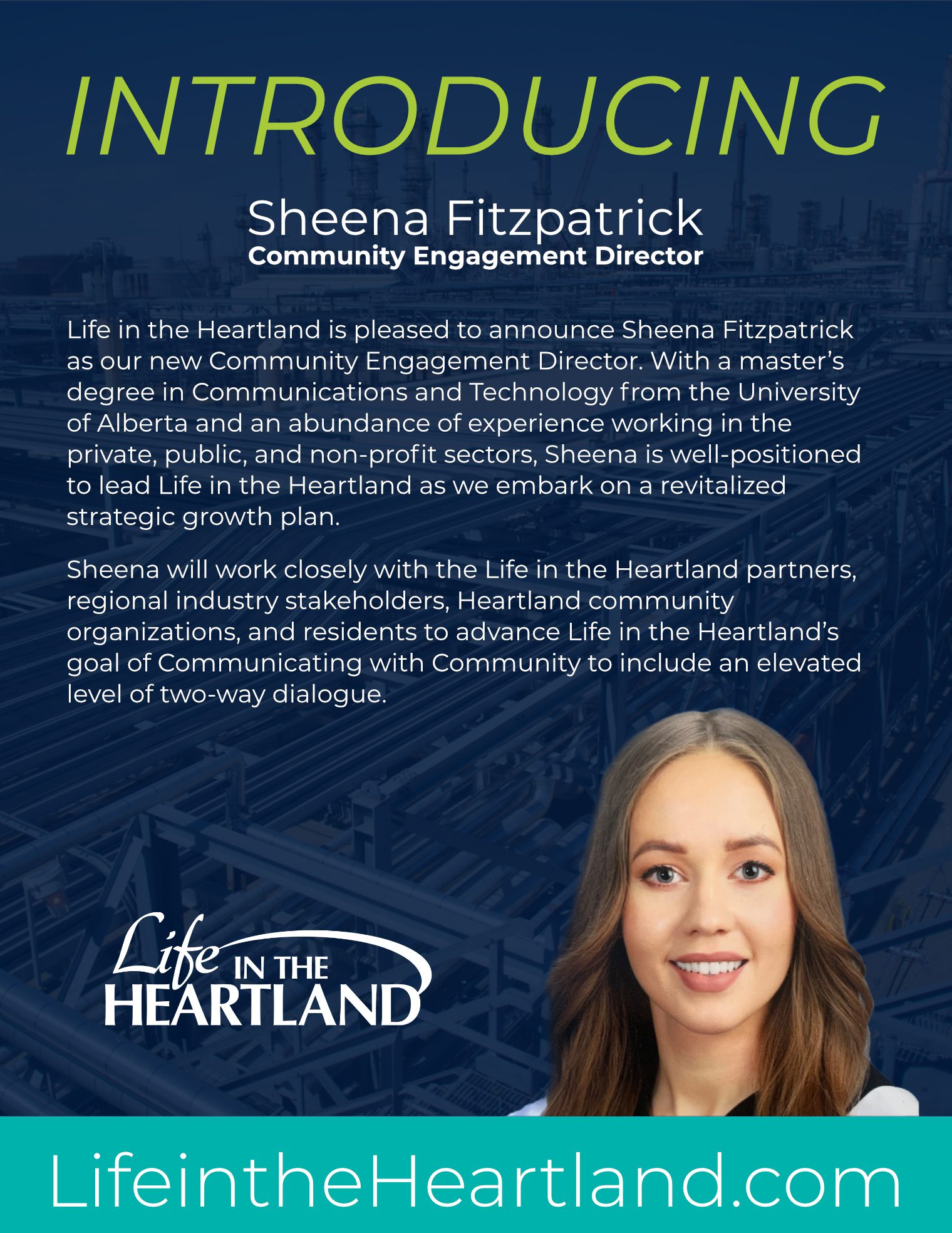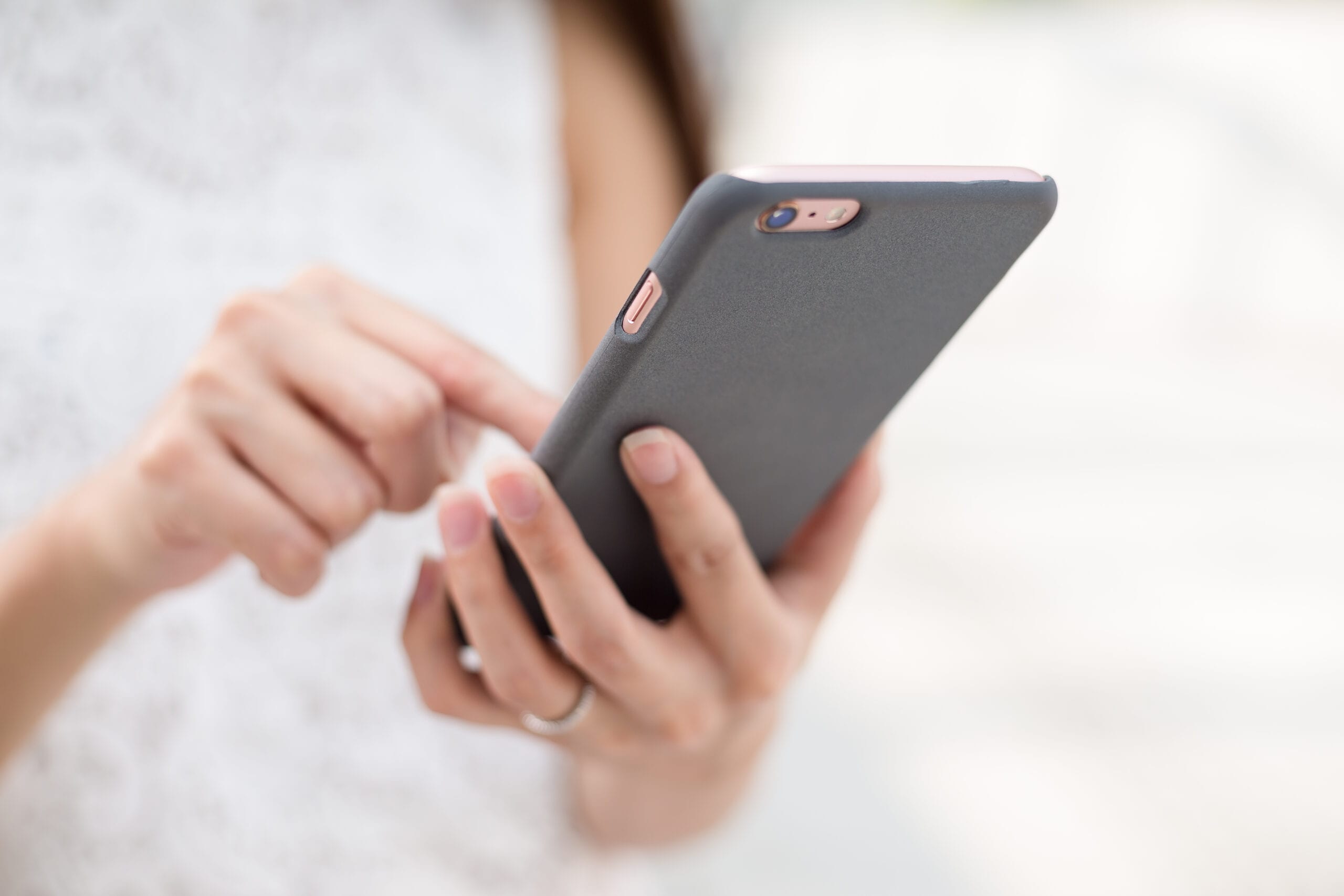 Input your information to subscribe to our newsletter
Input your information to subscribe to our newsletter